Back to welcome
Have a Team to Support & Lead The Energy School Challenge
Work with other classes in your school to create or build on an existing team of faculty and students that will work together to create your school's plan of attack during the Challenge. The team will work together to put their plans into action and achieve points for your school throughout the Challenge.
What you need to do:
Submit to Enbridge the following:
Confirm you've established your team members;
Have a Energy School Challenge kick off meeting;
Acknowledge the date of the kick off meeting for completion of this activity.
This activity earns you 5 points.
Learning outcome: Work together to create your schools plan of action as you compete in the Challenge!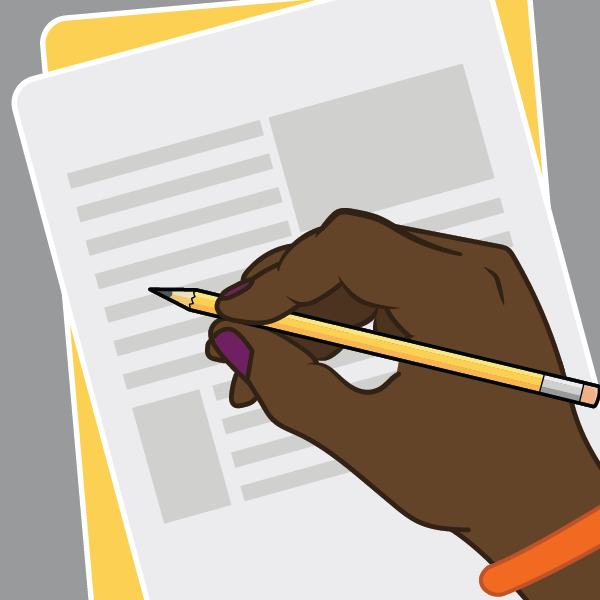 Conduct a Classroom Energy Audit
Gather your Team and designated faculty to conduct a Classroom Energy Audit. You can download the Energy Audit Worksheet below to get started. Using the Classroom Audit Worksheet, assess, understand, and act on the findings in your classroom. The audit includes examining the heating systems in your building and investigating how energy is utilized throughout your school.
What you need to do:
Use the Classroom Energy Audit Form you will be provided;
Once complete, click the submit button below to turn in your school's completed audit.
A completed audit earns your school 10 points!
Learning outcome: The audit includes investigating the space in the classroom and acting on how to better utilize energy.
Art Poster Contest
Create a poster using materials that promote energy conservation. You can illustrate tips and tricks for keeping your energy usage down or you can be more creative with your poster's energy-conservation message. This could be an individual or multi-student project, but make sure to be creative! Once you have completed your poster, click submit to send it to Enbridge.
Completing this element of the Challenge earns your school 10 points!
Learning Outcome: Using creativity to deliver messages about conservation.